Whether you are looking for a Beach, Golf or Country Property….
Murcia Property Services can help!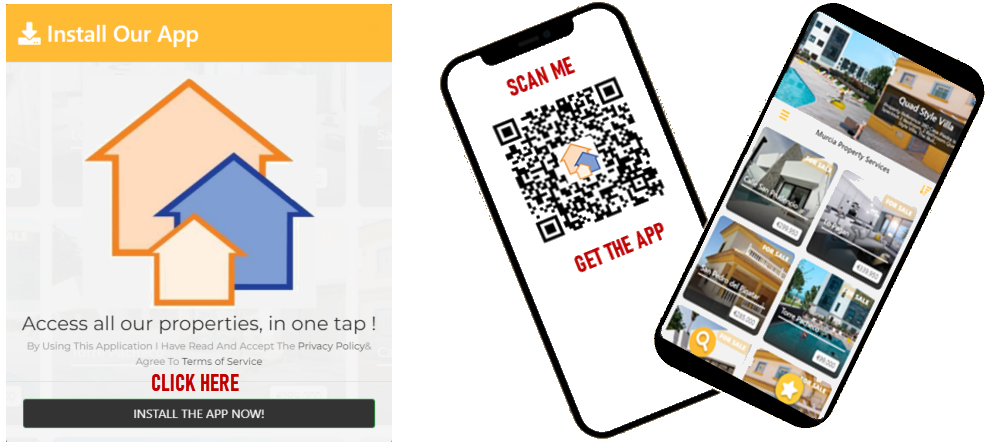 We work in collaboration with private sellers, agents and banks to find you the right property at the best price.
Once you have found your dream property we will be here to guide you every step of the way.
Access all our properties with one tap, using our NEW APP. Click to INSTALL or scan the Q CODE